Villa Carmen Atelier
Villa Carmen is a multi-purpose space designed to host artists from around the world and connect the local community to the global. This space serves as a cultural center, museum, event space, and working artist's studio. This international atelier invites residents, visitors and artists from around the globe to participate in workshops and activities that focus on community development. This nexus of creation and collaboration will once again establish Puerta de Tierra as an international center for the arts.
Artist in Residence: Esteban Figueroa
Altares De Purgatorio
Altares de Purgatorio is the second phase of the project La Comedia by Esteban Figueroa. Based on the seminal poetry of Dante Alighieri, this internationally acclaimed project integrates community participation and art installations across three continents. It is comprised of community-based theatre workshops, photography, painting and digital editing. The project reflects the universal themes of Dante's work and the cultural legacy of European colonialism. Figueroa employs theatrical, multi-sensory installations, which are hosted in iconic architectural structures where participants and visitors come to learn and celebrate the cultures of these communities.
In addition to receiving praise from some of the most renowned critics in Europe and the Americas, the project's first two portfolios have been exhibited at various international arts festivals and UNESCO World Heritage sites, including El Palcacio Barolo in Buenos, Aires, Argentina. It next exhibition is to be presented at Puerto Rico's El Museo de las Americas in 2018.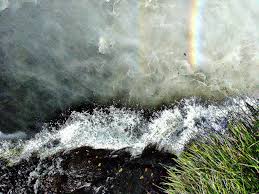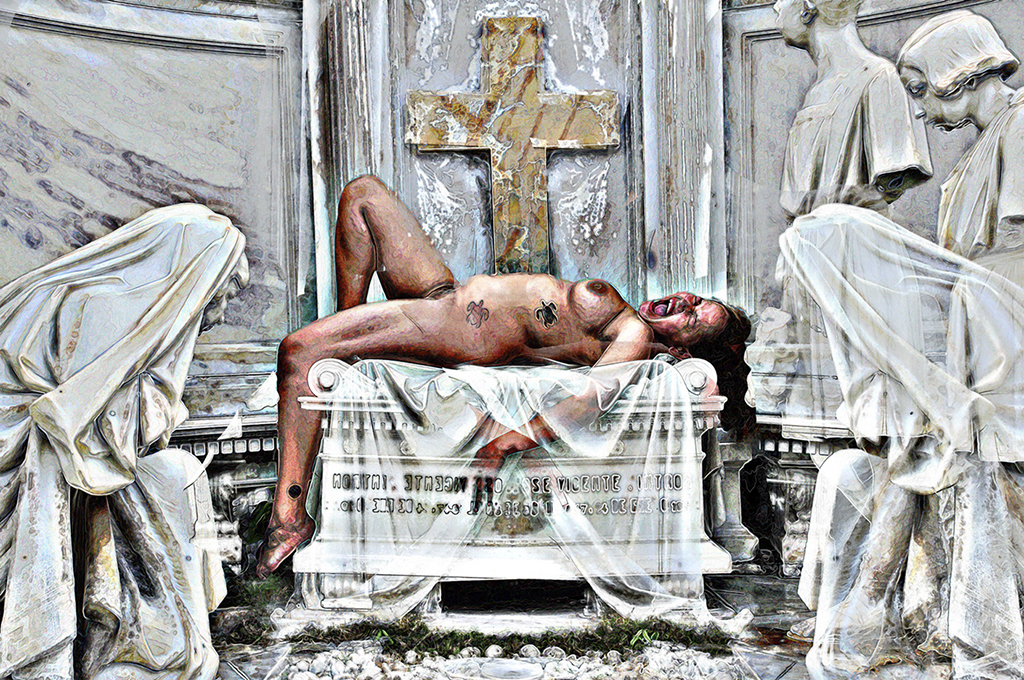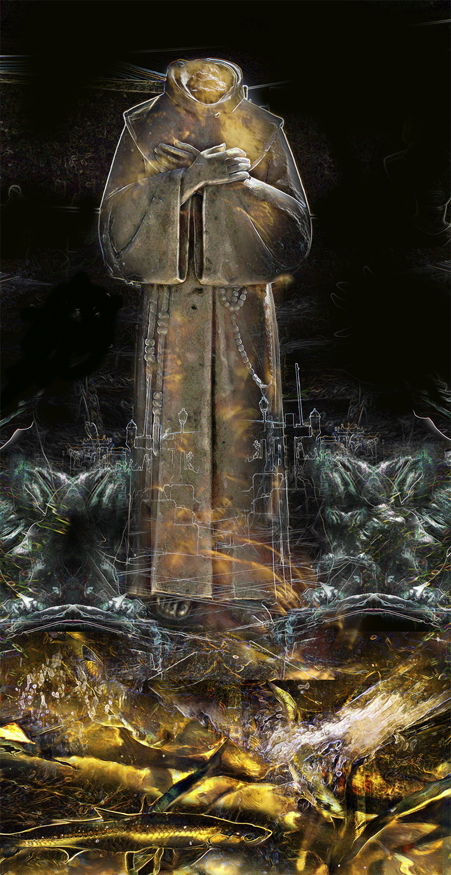 Harbor Museum Public Installations and Performances
In 2018 Villa Carmen will host Manuela Ferreira and Tiago Porteiro of Universidade do Minho in Portugal to collaborate and teach at the atelier. During their residency they will be doing theater-based community projects and constructing public installations, using the history and artifacts from residents of Puerta de Tierra. This project's model and methodology was created for similar community, based works in Fundão, Portugal. The team will work with university and high school students to investigate the personal histories of the community and design performances and installations around this rich material.
Click on the images below to scroll gallery
Tiago Porteiro was born in the Azores Islands. He completed a PhD in theater at the Universite De La Sorbonne in Paris, France. Tiago has been teaching theater in various universities in Europe for the last 20 years. He now teaches at the Universidade do Minho in Guimarães, Portugal. In addition to his work with the university, Porteiro is a working artist and has been developing community theater projects such those pictured above in Fundão. Tiago is excited to bring his community arts model to Villa Carmen and work with the community of Puerta de Tierra.
Manuela Ferreira is from Porto, Portugal. She is a professional theater director working with community members, professional actors and students of all ages.
Over the last 15 years she has been developing community-based projects that explore memory and identity. She recently finished an eight month program in New York City with Siti Company, where she trained in the Japanese Suzuki method and Viewpoints work. She co-directed a staging of Adam and Evie, a play by Charles Mee, in lower Manhattan.

Click here to view website.
Book Series
Cronicas Del Fuego
La Llamarada: Cronicas del Fuego is the first book in a trilogy that explores three different eras in Puerto Rico's history. This book is one of the first collaborations to come out Villa Carmen Atelier between artist Esteban Figueroa and distinguished writer Roberto Ramos Perea of Ateneo Puertoriqeño.
La Llamarada was published in 1935 by Enrique Laguerre, one of Puerto Rico's most prolific writers, who many believe changed the face and style of Latin American literature. in 2016 Roberto Ramos Perea adapted this seminal novel for the screen.
This adaptation of Laguerre's novel was produced into a feature length film directed by Edmundo H. Rodríguez. Throughout the filming Figueroa documented the actors both on and off camera and used this as the basis for a series of paintings about this time period. This first book of Cronicas del Fuego presents Figueroa's paintings and the writings of Perea to address the parallels in Puerto Rican society today.

La Llamarada, 2016
Puerta De Tierra Urban Green Space Project
Puerta De Tierra is undergoing a renaissance. Villa Carmen Atelier will become an instrumental part of this development by becoming a model for urban green space. This new phase of design will provide a unique aesthetic that employs vertical gardens exposed to the street.
This model links the new public space initiatives with community involvement. Villa Carmen Atelier will provide workshops to teach the community how to install and maintain these vertical gardens, thereby creating a region of San Juan that is inundated with urban green space, which will become a major point of attraction for tourists and investors.
Using a cost effective model that employs wire mesh, we look to replicate this this visual experience with surrounding buildings and abandoned spaces in the four block area on Calle San Augustin from Calle Pelayo to Calle Raphy Leavitt. The concentration of this green ambiance will create a consciousness within the community towards the beautification and maintenance of this public project, which will both enhance property values and, within a minimal time frame, become a destination for tourism: "The Hanging Gardens of Puerta de Tierra".
Collaborating Organization: Arts On Site
Arts On Site is a New York City based non-profit dedicated to supporting artists of all disciplines by offering affordable studio rental space and a diverse calendar of classes, events, and workshops. Since 2012 Arts On Site has been in collaboration with Project La Comedia, helping to produce fundraising events, promotional videos and host gallery exhibitions in New York City.
For 2018, this partnership will bring New York City artists to residencies at Villa Carmen. Arts On Site's grassroots approach and sustainable methodology have created amazing programs of an international scope, such as such as Project Phillipenes.
Click below to scroll through gallery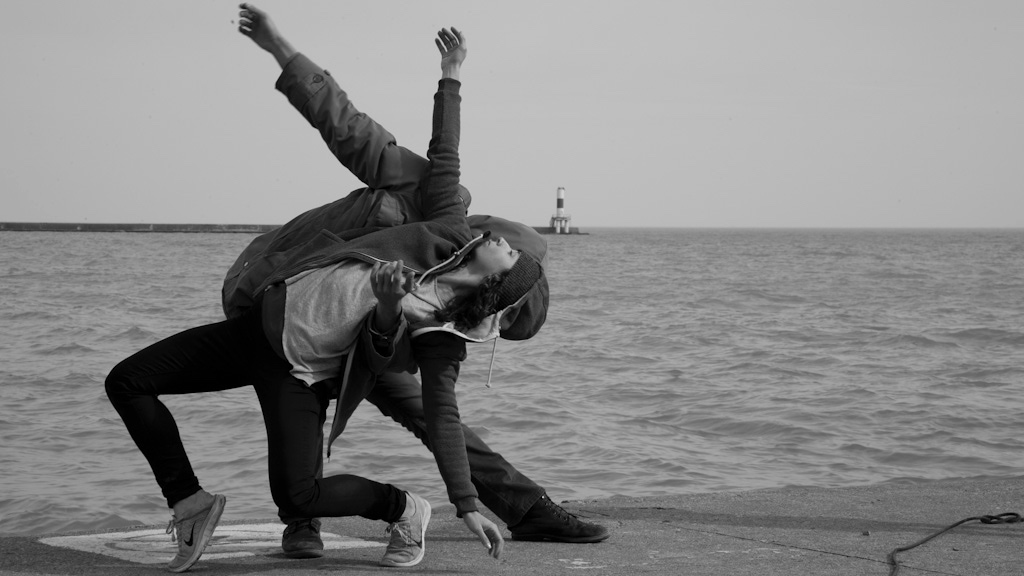 Collaborating Organization: Impacto Teatral
Impacto Teatral is a experimental theater group producing original works, installations and invisible theater. Their goal is to create a new vision of theater and urban space that includes the audience as an active agent, one of constant participation. To do this the group creates a synthesis between various art forms, spaces and people, so that the individual takes an active role, can generate a social transformation, and create interest in the future.
In 2008 Impacto Teatral collaborated with project La Comedia to do research in methodology, produce workshops and create multi-media productions that involved theater and visual arts. Villa Carmen is pleased to invite Impacto Teatral to Villa Carmen for an upcoming residency to continue this partnership.
Click below to view video